Greg Jericho did a good job expose the Reserve Bank of Australia (RBA) capitulation on wage growth:
In March… the RBA suggested that "wage growth has accelerated but, at an aggregate level, is only around the relatively low rates that prevailed before the pandemic". So far, so good.

In May, when the RBA began raising rates, it noted that "the Bank's trade liaison suggests wage growth has picked up." This was echoed in June when he claimed that 'the business linkage program continues to indicate increased wage growth from the low rates of recent years'. Well, that sounds promising – real data?

In September, the mention of the linkage program had been replaced with a statement that "wage growth has recovered from the low rates of recent years and there are some pockets where labor costs are rising. rapidly".

Long live! Woohoo!

And yet, this week's statement changed that to "wage growth continues to accelerate from the low rates of recent years, although it remains below that of other advanced economies where inflation is higher. high".

My guess is that these pockets of labor cost increases were both quick and brief.
Separate analysis by Greg Jericho, published at the Australia Institute, showing "all industries have wage growth well below inflation":
Company agreements in June averaged just 2.8% annual wage growth – well below inflation…

While it has long been clear that wages are not driving inflation, this latest data shows that most industries are not even seeing wage growth above the 3% inflation target ceiling set by the Reserve Bank. Although the overall average annual wage increase of the agreements filed in the June quarter of 2.8% is higher than the wage price index growth of 2.6%, and shows once again that company-negotiated agreements offer better pay results, even that is well below the current 6.1%. inflation growth.

Given that on average these deals are expected to last until the end of 2024 and the Reserve Bank currently expects inflation to be well above 3% by then, this means most workers will see a pay cut. real…

Wages have nothing to do with rising inflation, yet time and time again we see that workers are the hardest hit by rising prices and profits.
Jericho is right "wages have nothing to do with rising inflation". This is illustrated unequivocally by Australia's Real Unit Labor Cost (ULC) which, according to the Australian Bureau of Statistics "are an indicator of the average cost of labor per unit of output produced in the economy" and "are a measure of the costs associated with the employment of labor, adjusted for labor productivity".
Australia's ULC slumped 8.3% below its pre-pandemic level in the June quarter, meaning wages are actually helping to bring Australia's inflation rate down: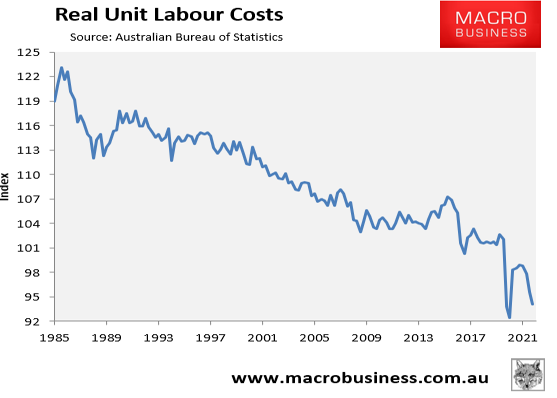 Meanwhile, the energy (gas and coal) cartel is making war profits on soaring energy prices, with mining profits now outpacing the profits of all other industries: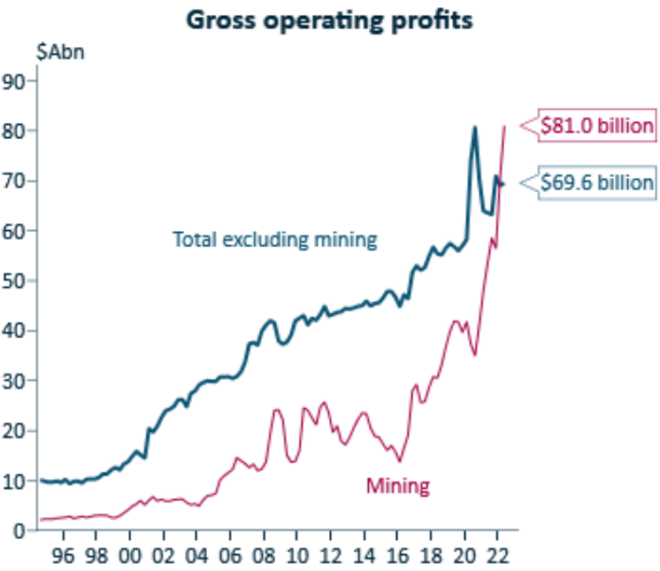 In turn, the share of national income going to profits has reached an all-time high, while the share going to workers is at a historic low: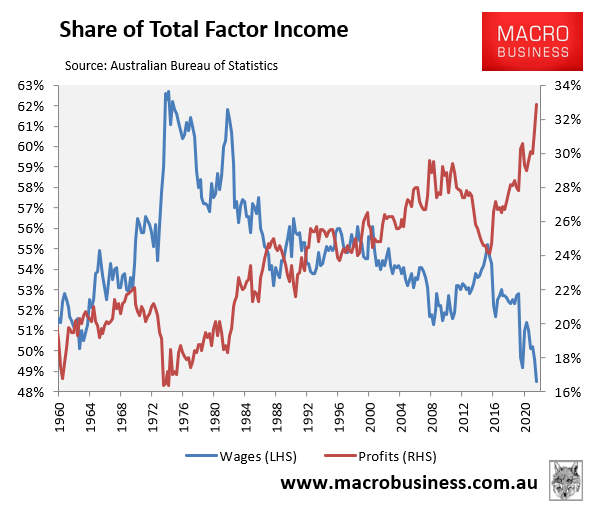 Anyone genuinely concerned about inflation should lobby the feds for taxes on mining super profits and domestic gas reservation.
The best way to reduce domestic inflation is to decouple East Coast gas prices from the war-torn global market.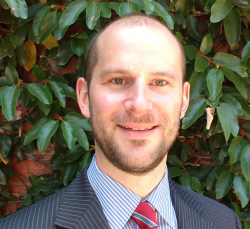 Latest articles from Unconventional Economist
(see everything)